Design and construct the man-made environment to be in harmony with the natural environment.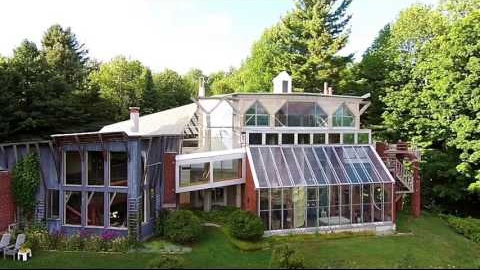 The short video above gives an overview of the foundation.
Please click Here to Visit and Subscribe to our YouTube Channel.
We have recently been made aware that the foundation name is being used in a Florida scam to collect donations.  Indivividual solicitaion is NOT a part of our fund raising campaigns.  Please do not give money to anyone contacting you directly asking for donations on our behalf.
Created as a 501-C3 non-profit corporation, in 1995, the Foundation hopes to foster a heightened awareness of the impact of man-made design on the environment, and more importantly, the potential impact of the environment on man-made design.
The technology of the twentieth century, while attempting to understand and mold nature to man's needs and whims, has unwittingly opened the door to the destruction of critical elements of the planet's natural envorinment. The time has come to aproach these relationships with a critcal, honest eye and evaluate the changes that can bring us closer to symbiosis.
The cultural expression of man-made interventions to the planet from now on must be as conscious of the interlocking forces of nature, as they are presently conscious of style.
Building and landscape architecture must connect us to nature and, further, must help us to understand it: here is the history of the buildings and landscapes of the porperty to date.
For the recent book written by Robert Foote Shannon on the current condition of architecture, please use the following link:  An Architecture of Circumstance