Design and construct the man-made environment to be in harmony with the natural environment.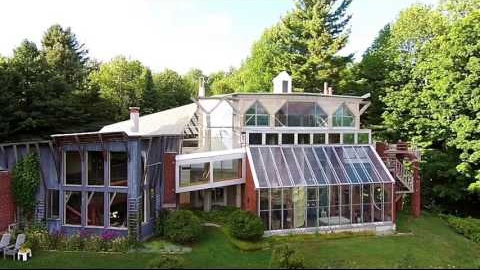 The short video above gives an overview of the foundation.
Please click Here to Visit and Subscribe to our YouTube Channel.
Upcoming events
October 27, 2019 from 12:00 pm
The Windham buildings and grounds will be host to new events starting Spring 2020.  Please check back to see what will be happening.
Created as a 501-C3 non-profit corporation, in 1995, the Foundation hopes to foster a heightened awareness of the impact of man-made design on the environment, and more importantly, the potential impact of the environment on man-made design.
The technology of the twentieth century, while attempting to understand and mold nature to man's needs and whims, has unwittingly opened the door to the destruction of critical elements of the natural environment of the planet. This must cease.
The cultural expression of man-made interventions to the planet from now on must be as conscious of the interlocking forces of nature, as they are presently conscious of style.
Building and landscape architecture must connect us to nature and, further, must help us to understand it: here is the history of the buildings an landscapes of the porperty to date.