Design and construct the man-made environment to be in harmony with the natural environment.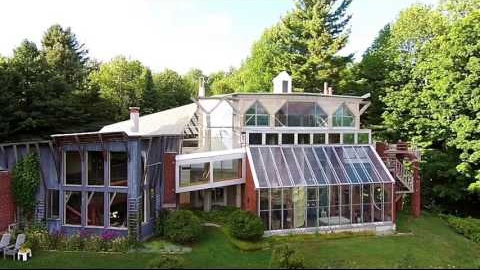 The short video above gives an overview of the foundation.
Please click Here to Visit and Subscribe to our YouTube Channel.
Upcoming events
May 1, 2021
We hope everyone is in good health and as safe as possible during this pandemic. We also wish a quick recovery to anyone who has contracted the virus.  We eagerly anticipate a day when we can return to our full schedule of summer events.  Summer of 2021 will still see the opening of the gardens to self-guided tours as well as guided tours for small groups by appointment (802-875-2194).  We have been using this time to focus on the construction of some major improvements to the facility that will dramatically enhance the experience of a visit to the foundation in the future.  Please click here to see more about the new additions and changes. 
Created as a 501-C3 non-profit corporation, in 1995, the Foundation hopes to foster a heightened awareness of the impact of man-made design on the environment, and more importantly, the potential impact of the environment on man-made design.
The technology of the twentieth century, while attempting to understand and mold nature to man's needs and whims, has unwittingly opened the door to the destruction of critical elements of the planet's natural envorinment. The time has come to aproach these relationships with a critcal, honest eye and evaluate the changes that can bring us closer to symbiosis.
The cultural expression of man-made interventions to the planet from now on must be as conscious of the interlocking forces of nature, as they are presently conscious of style.
Building and landscape architecture must connect us to nature and, further, must help us to understand it: here is the history of the buildings an landscapes of the porperty to date.