Design and construct the man-made environment to be in harmony with the natural environment.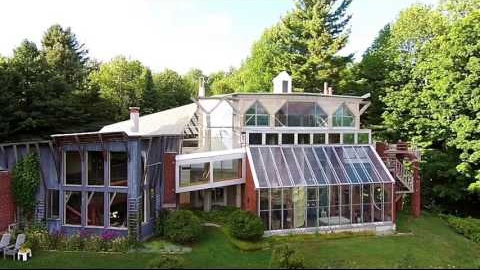 The short video above gives an overview of the foundation.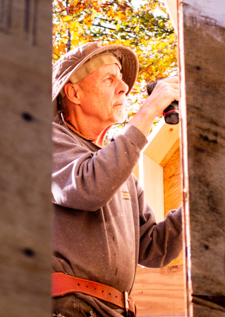 This is not an easy announcement to make.  My head down, deep breaths…
 On February 2nd 2023, Our founder Robert Shannon lost his long battle with lung cancer and passed away.  He died in New Mexico, at home, cared for by his life partner Steven Fellows and surrounded by loved ones. 
 In a world where so many aspire to shed light on new paths forward, Bob's passing leaves a void once filled by a man that continually strived to show us that our future is our own. It doesn't need to be determined by decisions based on compliance, convenience or ignorance.  His creations serve as a reminder that fruitful design and implementation require curiosity, play, and humor.  He held experimentation and a fearless but thoughtful approach to mistakes as a top priority throughout his process.  He saw possibilities where others found limitations.  He was propelled by an insatiable urge to create, to spend time in that liminal space of directing expression through problems and solutions.  Quite a void I say, quite a void.
 We have decided to celebrate Bob's life with two events.  A memorial will be held in Santa Fe on March 25th.  In Vermont we are currently in the process of putting the finishing touches on the new art gallery in preparation for a retrospective/memorial art show to be held on July 28th.  It is painful and impossible to imagine this reveal without Bob, but we know it is exactly what he would have wanted. Details will be published here as well as at https://everloved.com/life-of/robert-foote-shannon/.   This link can also be used to make foundation donations in Bobs honor.

         -Matt Brader-
Please click Here to Visit and Subscribe to our YouTube Channel.
Upcoming events
July 28, 2023
We are currently in the process of putting the finishing touches on the new art gallery in preparation for a retrospective/memorial art show to be held over the weekend of July 28th.  In the current gallery, we will be paying tribute to the life and work of Bob Shannon with a thorough retrospective.  The new gallery will be dedicated to an exhibition of work that focuses on our relationship with the environment.  It will be a group show, including several artists.  To rsvp for the event or If you are interested in exhibiting work within this theme please contact us @ fourcfoundation@gmail.com
Created as a 501-C3 non-profit corporation, in 1995, the Foundation hopes to foster a heightened awareness of the impact of man-made design on the environment, and more importantly, the potential impact of the environment on man-made design.
The technology of the twentieth century, while attempting to understand and mold nature to man's needs and whims, has unwittingly opened the door to the destruction of critical elements of the planet's natural envorinment. The time has come to aproach these relationships with a critcal, honest eye and evaluate the changes that can bring us closer to symbiosis.
The cultural expression of man-made interventions to the planet from now on must be as conscious of the interlocking forces of nature, as they are presently conscious of style.
Building and landscape architecture must connect us to nature and, further, must help us to understand it: here is the history of the buildings and landscapes of the porperty to date.
For the recent book written by Robert Foote Shannon on the current condition of architecture, please use the following link:  An Architecture of Circumstance